Real-time Internship Management
Our SkillWaze® AI-Powered real-time virtual internship management and customized employer KPI dashboards provide Talent Acquisition Leadership with live progressive drill-down analytics detailing key campus recruiting and internship progression such as:  
Campus recruiting sourcing
Real-time internship team, project and individual intern progress.
Track and measure business unit, campus and employee-alumni engagement
Track, measure, score and compare intern team and individual tasks, deliverables and project completion progress.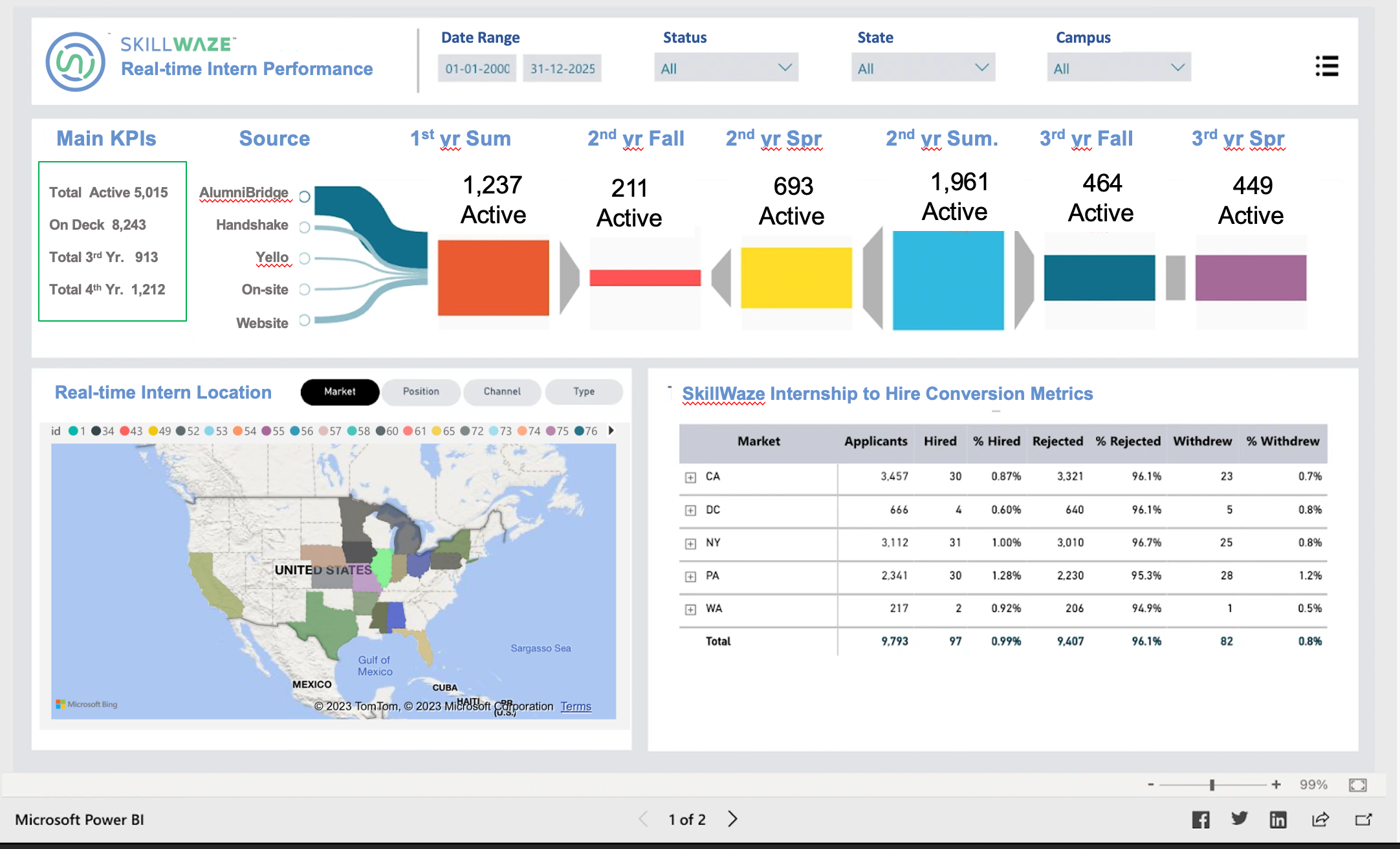 Skillytics® Intern Performance Management
Our AI Powered Skillytics® Intern Performance Analytics provides employers with customized details for each interns actual observed performance consisting of:
 Agile Engagement Scores detailing each Interns level of effort

 demonstrating active engagement and their actual level of 

contribution

to the team.

Work Product Quality Scores detailing the interim and final task completion quality.
Presentation Quality Scoring 

detailing how well an intern and/or team can present and show their final work product. 

Nine (9) key Soft-skills consisting of a detailed analysis for each intern's observed soft-skills for

Communication,

Collaboration,

Critical Thinking,

Problem Solving,

Analytical,

Grit,

Startup-mindset,

Curiosity and

Purpose.